CRG Research Working Group Program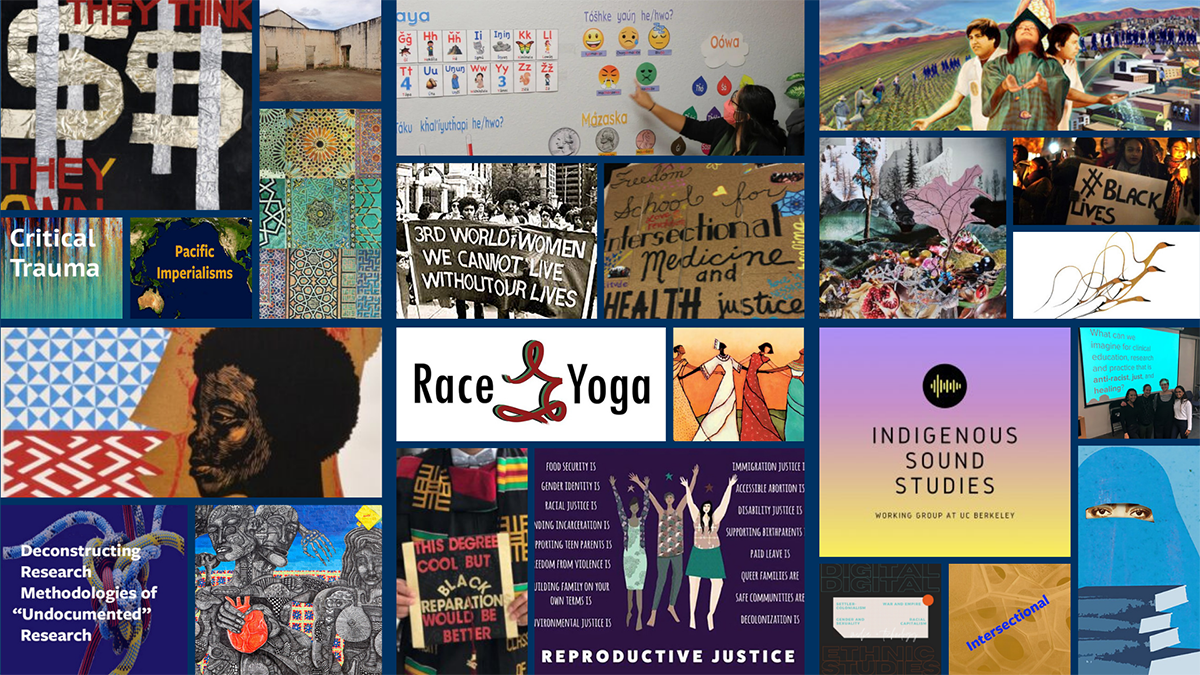 CRG Research Working Groups bring together faculty and graduate students from various fields and departments with shared research interests around race, gender, and their intersection. 
Overview
Every academic year the Center for Race & Gender (CRG) sponsors proposals for research working groups to support faculty and/or graduate students to sustain interdisciplinary critical research on topics related to race, gender, and their intersections. Working groups create productive intellectual exchange among members, facilitate deeper understandings of the identified research topic, and catalyze innovative ideas about the research area.

Working Group Composition
Each group should be composed of at least 5 people, which can be comprised of faculty and/or students. Also, CRG strongly encourages the recruitment and inclusion of community members not necessarily affiliated with an academic institution, as well as faculty and students from neighboring academic institutions (i.e., UC Santa Cruz, UC San Francisco, Stanford, Mills, San Francisco State University, UC Davis, Holy Names). 

Funding & Support
Research Working Groups are awarded $750 for the academic year. Awarded funds are disbursed as reimbursements for expenses incurred.
Funds provide support for discussion groups, small conferences, guest lectures, library resources, conference travel, and other activities. Please note that due to our funder's guidelines, funds cannot be used for international travel. 
In addition to financial funding, CRG also offers the following support to working groups:
Support with the promotion of events organized by working groups & a spotlight in the "CRG Happenings" weekly Sunday e-newsletter & annual review.
Administrative support for expenses

related to working group-sponsored events.

For certain events, use of CRG Zoom Webinar account (up to 500 participants).
Providing working and meeting space, based on the availability of the CRG conference room. 


New and returning groups may apply for funding. All groups must have a Faculty Advisor. 


---
Research Working Group Requirements
The group ideally should meet twice a month, at minimum once a month, for at least one semester. The group may continue for 2 semesters, after which groups must reapply for working group status. Working groups are valued for generating debate and research about race and gender.
We request a 100-200 word abstract of your working group for CRG's Year in Review and website, along with an image or photograph you'd like to use to represent your group on the CRG website

If your funded work is featured at an event (virtual or in-person) during the academic year, please acknowledge the Center for Race and Gender at UC Berkeley as a supporting sponsor on the event publicity. Email (centerrg@berkeley.edu) with event details at least two weeks prior to the event date.

If your funded work is featured in any publication (online and/or print), social media, or the like, we request you to include CRG in your acknowledgments by name (Center for Race & Gender at UC Berkeley) and/or by the usage of the CRG logo.

Submission of an end-of-year 1-page report detailing the groups' goals and accomplishments.

What were the important accomplishments of your group from the last academic year?  (i.e. events, publications, research development, community building, new collaborations)

Have the goals or composition of your group membership changed?  If so, in what way?


Please describe how your group worked together?  (i.e. How often did you meet?  Number of attendees/members?  Composition of the group?  How did you recruit and/or choose members?  Etc.)

What were some challenges?

How has CRG supported your goals?  Can you suggest ideas for how the CRG can better support the goals of your group?
---
Application Process
Complete application includes the following:
Submission of a complete Research Working Group Application  (see sidebar button on this page). 
ANNUAL APPLICATION DEADLINE:  May 1
The fall application period opens in mid-March.
Funding decisions will be communicated by May 30. 
---
Current & Past Research Working Groups
Check out the mini-sidebar on this page for links to CRG's current and past Research Working Groups.